LOOKING FOR AUCKLAND GAS FITTERS? WE CAN HELP!
Many New Zealand families prefer to use gas for keeping warm, cooking and heating hot water cylinders with good reason. With just a touch of a button or flip of a switch, you can instantly access heat for anything you need. Because gas is readily available in our country, it's an affordable and cost-effective energy source, and it's environmentally friendly because of all the fuels we use domestically, it creates the least carbon emissions. Gas has come a long way since it was first introduced to fuel households, and if you use the services of qualified Auckland gas fitter, there's no safer way to power your home and appliances.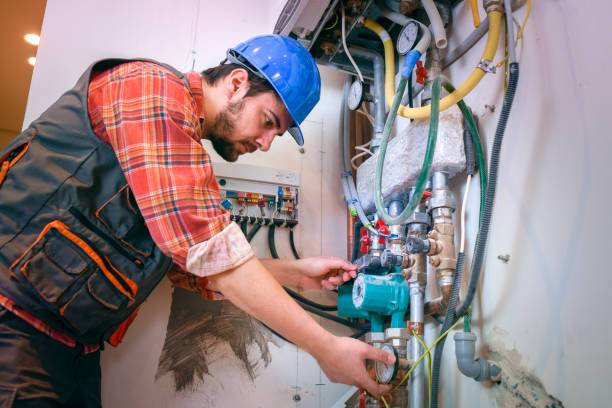 WHY HIRE A GAS FITTER FROM THE PLUMBING GUYS?
Using gas is convenient and safe, but only if it's been installed by professional gas fitters. You can't put a price on your family's safety and peace of mind, which is why it's crucial to consult an expert when you want to install, or repair, a gas-powered hob, barbeque, fire, flue, heater or hot water cylinder. The team at the Plumbing Guys have both the experience and expertise to help you manage and maintain all things gas-related in your home, whether you already have a gas system or would like to install one.
INSTALLING THE PERFECT GAS-POWERED SYSTEM
If you're building your home from scratch, we'll work with your architectural team to ensure that the correct gas system is installed in your home. If you already have a hot water system, we can reconfigure it to a continuous flow gas system, which could reduce your monthly water bill by over 50%.
If you're moving into an existing home with gas piping in place, when we update the system for you or make repairs, we'll always use specialised laser technology to detect these lines to prevent them from being damaged, which is a safety hazard
Because we're qualified to install all major gas appliances, we can recommend the best one for your needs. Before and after installing each one, we'll test and certify it for safety and usability. We'll also do any repairs, as well as regular maintenance of your appliances and lines, checking for rusting, gas leaks and pressure problems. Your safety is our priority.
FOR ALL YOUR GAS FITTING NEEDS, CONTACT THE PLUMBING GUYS TODAY